The puzzle of charm-quark CP violation
The LHCb experiment measured for the first time a violation of the CP invariance (a symmetry of behaviour between matter and antimatter which, fascinatingly, is known to be imperfect — or violated — around one part in a thousand) in the decay of the charm quark in 2019. However, this observation disagrees with most theory predictions, signalling the presence of either new interactions beyond the standard model of particle physics or unexpected strong-interaction phenomena. New experimental results are crucial to determine what is the right hypothesis, and might help us understand why our universe is made up of matter, while we can barely see traces of antimatter around us — a mistery that has been waiting for an explanation for longer than 50 years.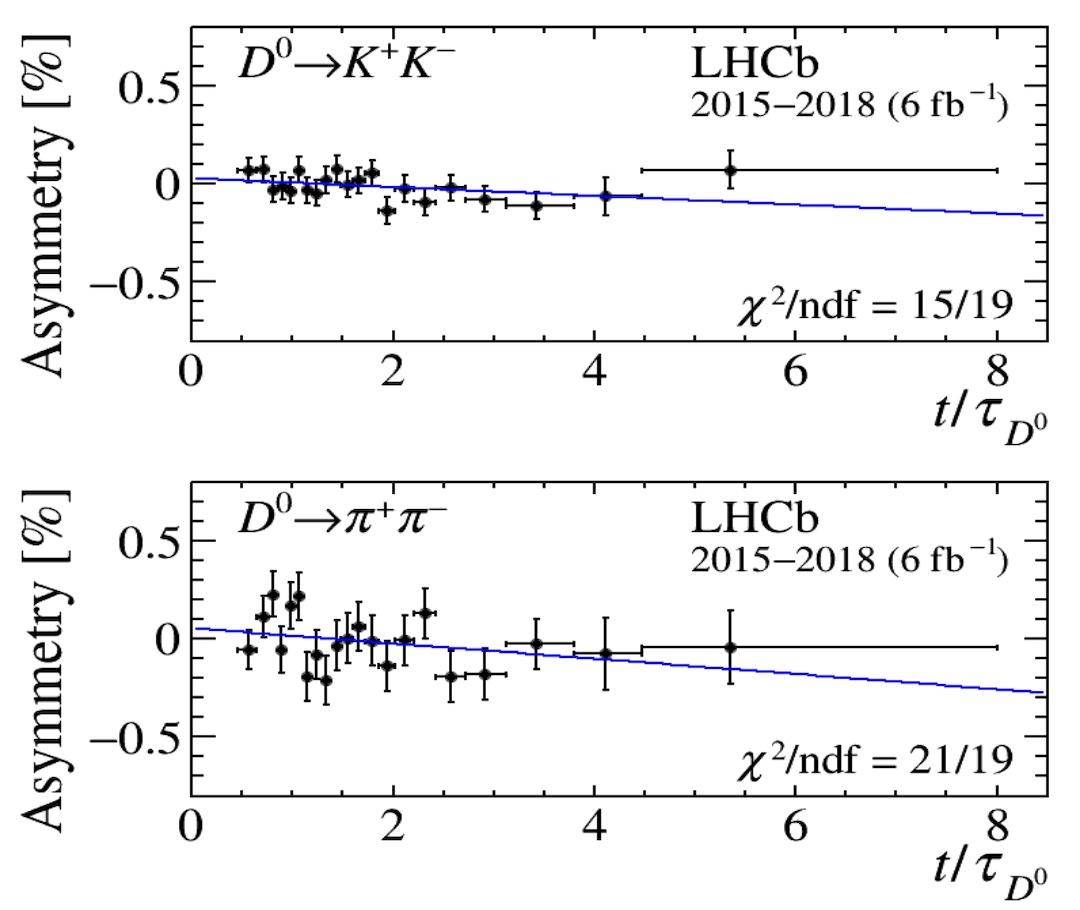 My PhD research
During my PhD I pioneered high-precision measurements of decays of neutral D0 mesons (consisting of a charm and an anti-up quarks) as a function of time with the data sample collected by the LHCb experiment during 2015–2018. Such measurements are sensitive to CP violation and to mixing, that is the quantum-mechanical oscillation of a D0 meson into its antimatter companion anti-D0. In particular, I measured the CP violation parameter ΔY in D0 → K+K– and D0 → π+π– decays which, with an uncertainty of 1.3 x 10–4, is the most precise measurement of CP violation performed at a hadron collider to date and improves by a factor of 2 on the previous precision. I recently presented these results during this CERN seminar. You can find an overview of the opportunities allowed by the study of the charm quark and of the current experimental studies here.