Space Experiments
Experimental Atmospheric Physics
Fred Taylor and Simon Calcutt with the Oxford hardware contribution to NASA's Cassini Saturn orbiter, which arrived at the ringed planet in July 2004.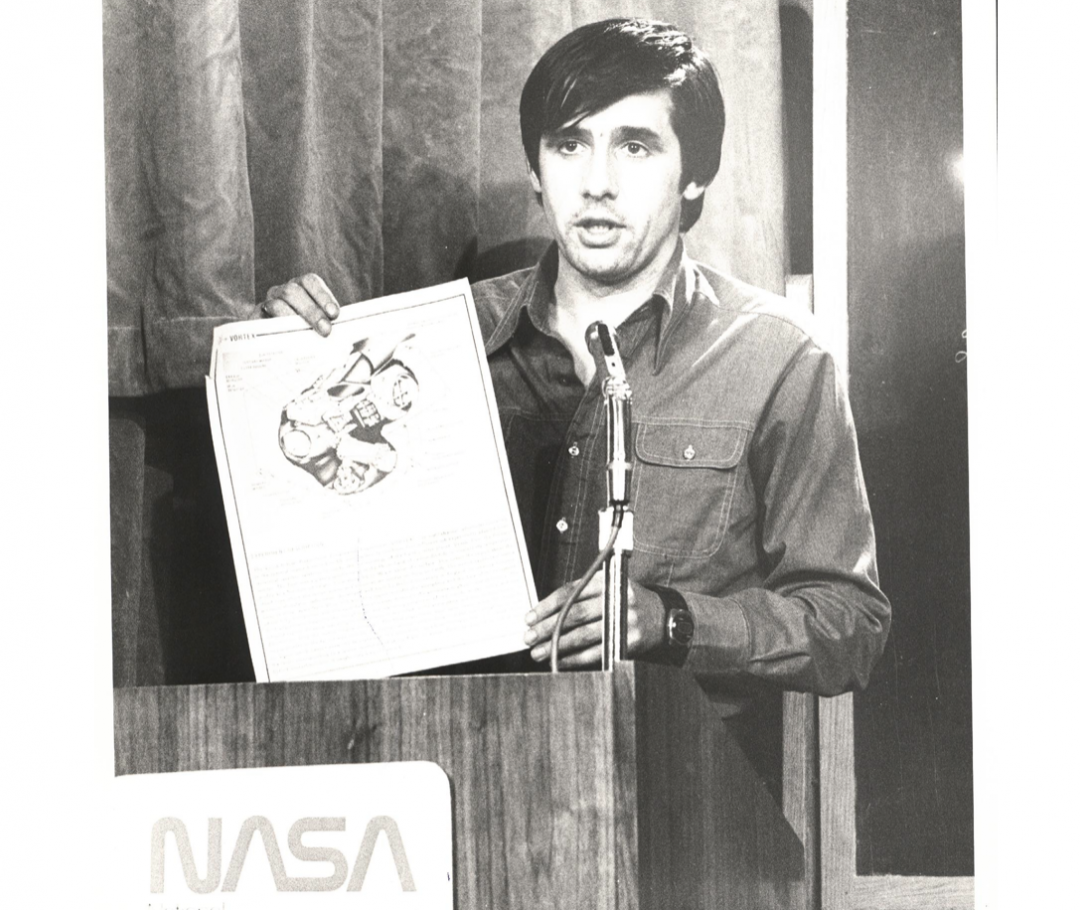 NASA Press Conference, San Francisco, 1978.
I am particularly interested in developing instrumentation for space missions for spacecraft that study the atmosphere and climate of the Earth and the other planets. This includes advocating, planning and participating in space missions of the European Space Agency and NASA in the USA. BY retirement, I had been a team member for missions to all of the planets in the Solar System from Mercury to Saturn, plus the Moon and a comet. On the theoretical side, I work on atmospheric radiative transfer, a field essential for the interpretation of satellite measurements and also for understanding the 'greenhouse' effect responsible for global warming.