Rudolf Peierls Centre for Theoretical Physics
PLANCKS is a theoretical physics competition for teams of three to four undergraduate students. Organised by the International Association of Physics Students (IAPS) and supported by the Institute of Physics, PLANCKS invites teams to sit a four-hour exam to see who comes out tops. This year, more than 250 students from 31 universities in the UK and Ireland took part in the two-day event in February.
Participants had ten problems from various areas of physics to solve in their teams. First place went to 'Dark Fermi Gang 2.0' from Cambridge, closely followed by 'The Fences' and 'Hildabeasts' both from Oxford. The first and second place winners will represent the UK and Ireland at the international finals hosted by Munich this May.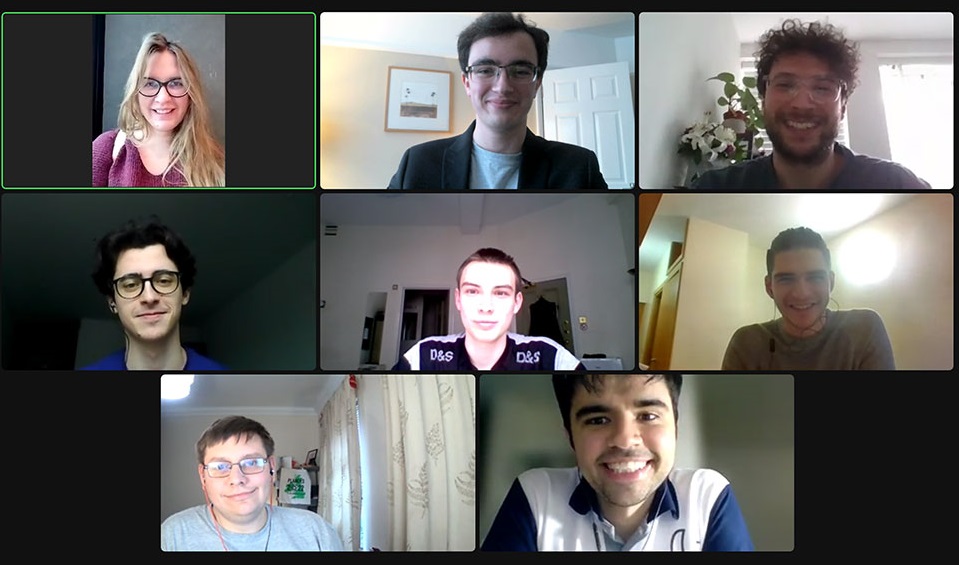 Participants got to hear from a range of speakers over the weekend including Professor Dame Jocelyn Bell Burnell from the University of Oxford as well as Oxford alumna, Dr Jena Meinecke.