The access and engagement team led the first ever physics summer roadshow which toured schools around Oxfordshire in June and July.
Over seven days the roadshow engaged more than 1,000 students aged 11-15 years; taking over 44 school lessons in seven schools. The roadshow included 11 different interactive activities on topics as diverse as cosmology and careers, and it provided a excellent platform for research students from the Department of Physics to talk to young people about their research and inspire the next generation of physicist.
Innovation and creativity
One of the hands-on workshops, Funky Drums, developed and led by research student Laurence Wroe, explored the links between sound, drums and particle accelerators. Laurence kick-started the project with funding from a University seed-fund grant for public engagement. Another, Wave Olympics, consisted of a series of outdoor games that explored the properties of waves. The workshop was developed and delivered by research student Sally Lord for her project as part of the graduate course in public engagement.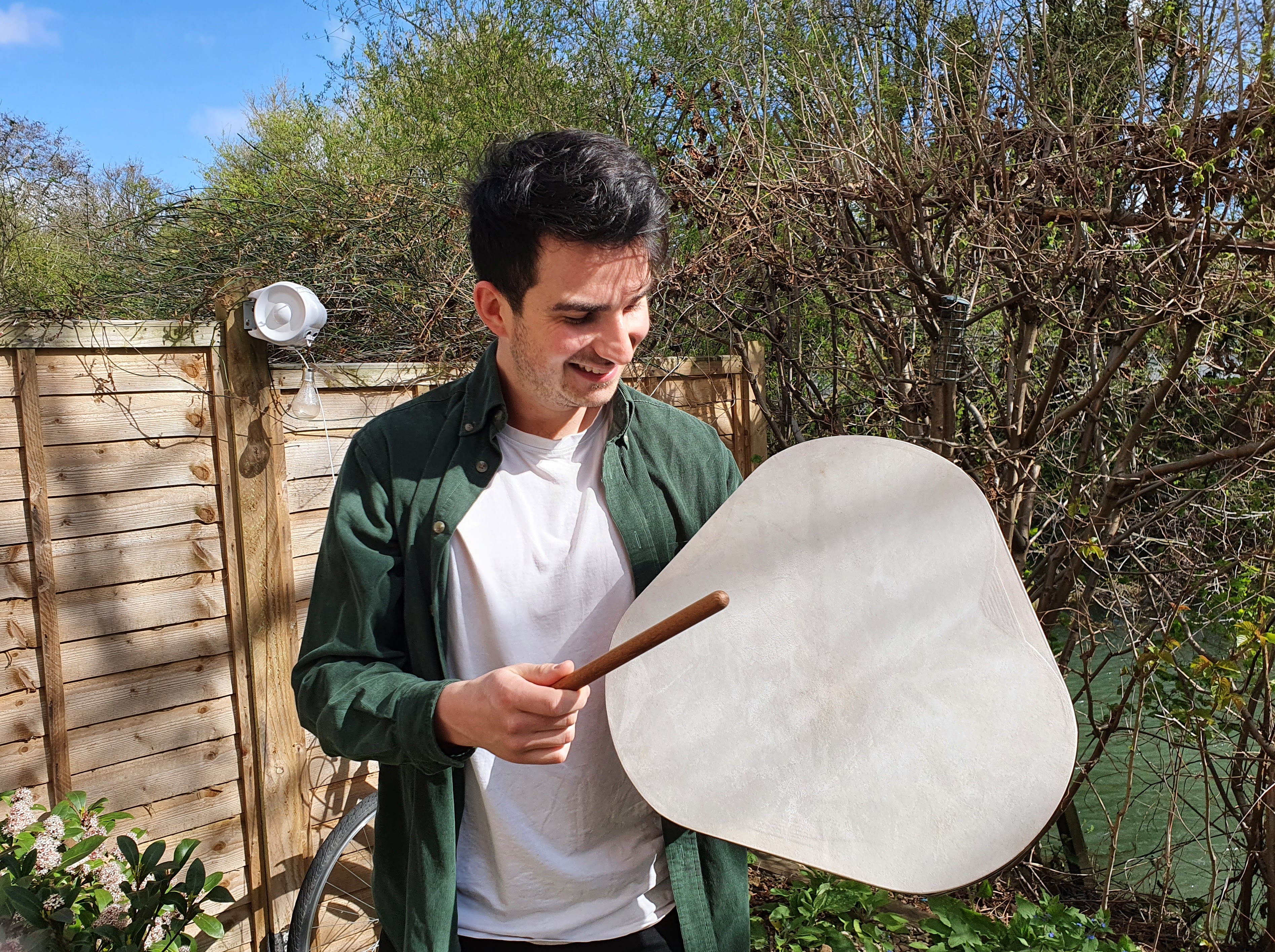 Beecroft Inspire
The roadshow is part of the new Beecroft Inspire programme and will visit two more schools in the autumn term. Beecroft Inspire aims to promote the study of physics through exciting, relevant and engaging activities for young people delivered by researchers from the Department of Physics. The Beecroft Inspire programme is supported by a generous donation from Claire Beecroft. 
"It was a really excellent session and they delivered it perfectly.  I was really impressed by how well they [the young people] got stuck into this, they were more interested and animated than I have seen them before so it clearly hit the spot!"

Teacher
"Thank-you very much for the team's effort with delivering the Roadshow yesterday. This morning I have several parents telling me their children came home buzzing about the activities they had been involved in"

Teacher
"Widening access to science is really important and so I was delighted to win funding to develop the Funky Drums outreach workshop. The workshop gives students the chance to investigate the link between drums and particle accelerators by performing their own hands-on experiments with funky bodhrán drums, chladni plates and a cloud chamber, and was specifically designed to target students with low 'science capital'. Feedback from both students and teachers has been really positive and I also had a lot of fun delivering it - nine drums being banged simultaneously is certainly a memorable experience...!"

Laurence Wroe, DPhil student
"As part of my PhD in the Condensed Matter Physics department, I was required to dedicate some of my engaging the public with my research. My research focuses on studying waves in magnetic materials, so I decided to develop a workshop called 'Wave Olympics', which explores the behaviour of waves.  The Physics Summer Roadshow was the perfect opportunity to deliver this workshop, as it gave me the opportunity to engage with multiple students across three different schools. I really enjoyed running the sessions, and was really impressed with the level of engagement from the students!  There was a lot of enthusiasm for the games, and the element of competition definitely made the session more exiting and memorable! Overall, it was a great experience, and I am looking forward to taking Wave Olympics to other schools in the future!"

Sally Lord, DPhil student