Earlier this year, the Department of Physics welcomed 20 students of Black Heritage for EMPower Oxford, a brand new collaboration that aims to change the face of physical science at Oxford.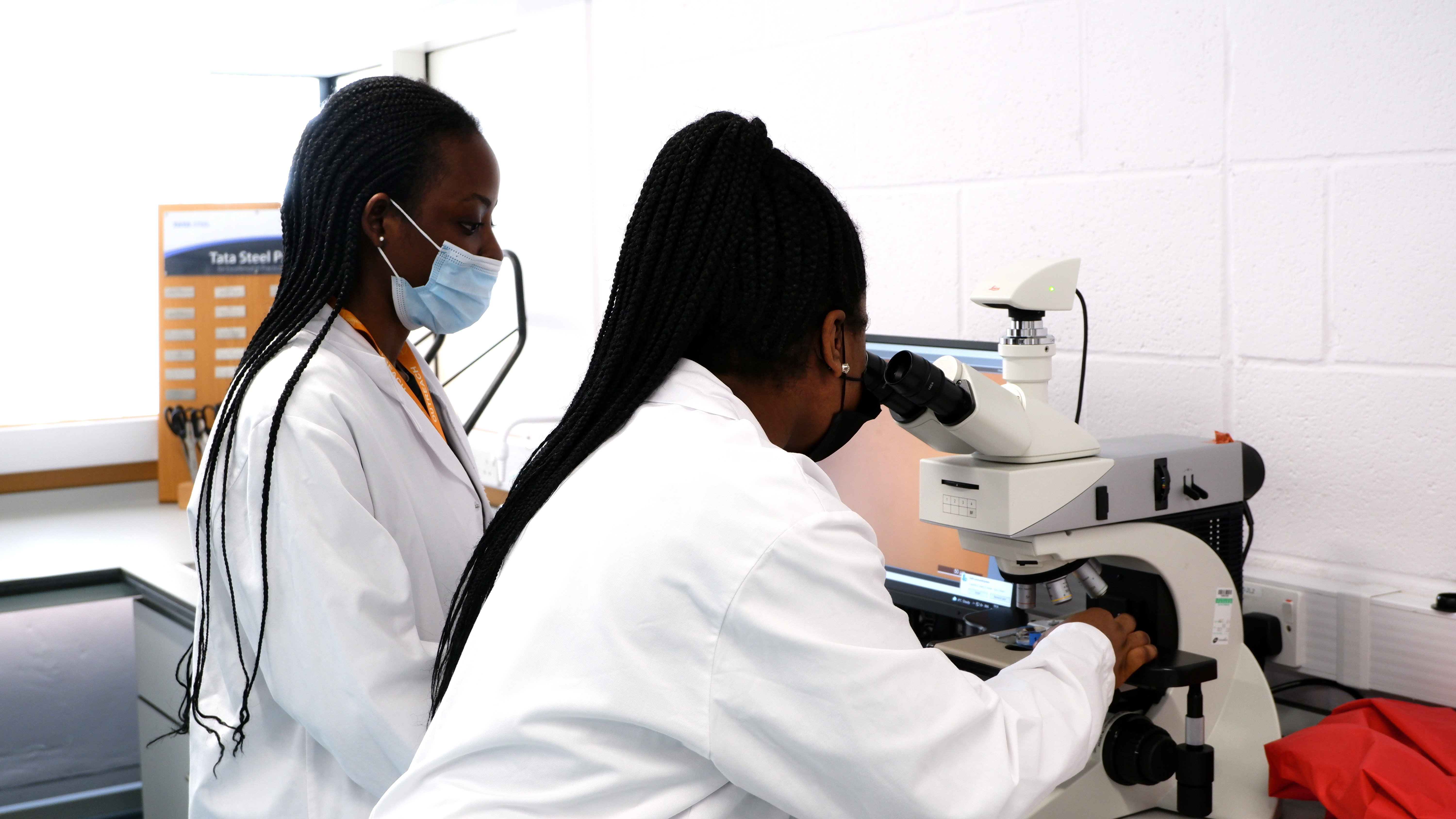 EMPower Oxford works with young people aged 14-15 from around the UK who are keen to find out more about studying engineering, materials and physics. Over the course of three days, the students participated in interactive workshops across the sciences, exploring superconductors, alloys under microscopes, and origami engineering.
A visit to the ISIS Muon and Neutron Source at the Harwell Science Campus gave participants a taste of large-scale lab science. Attendees also tried their hand at a range of challenges in the Science Olympics competition, including building lollipop catapults, making spaghetti bridges, and dropping eggs out of the windows at Hertford College – thankfully, their egg parachutes were all very well designed!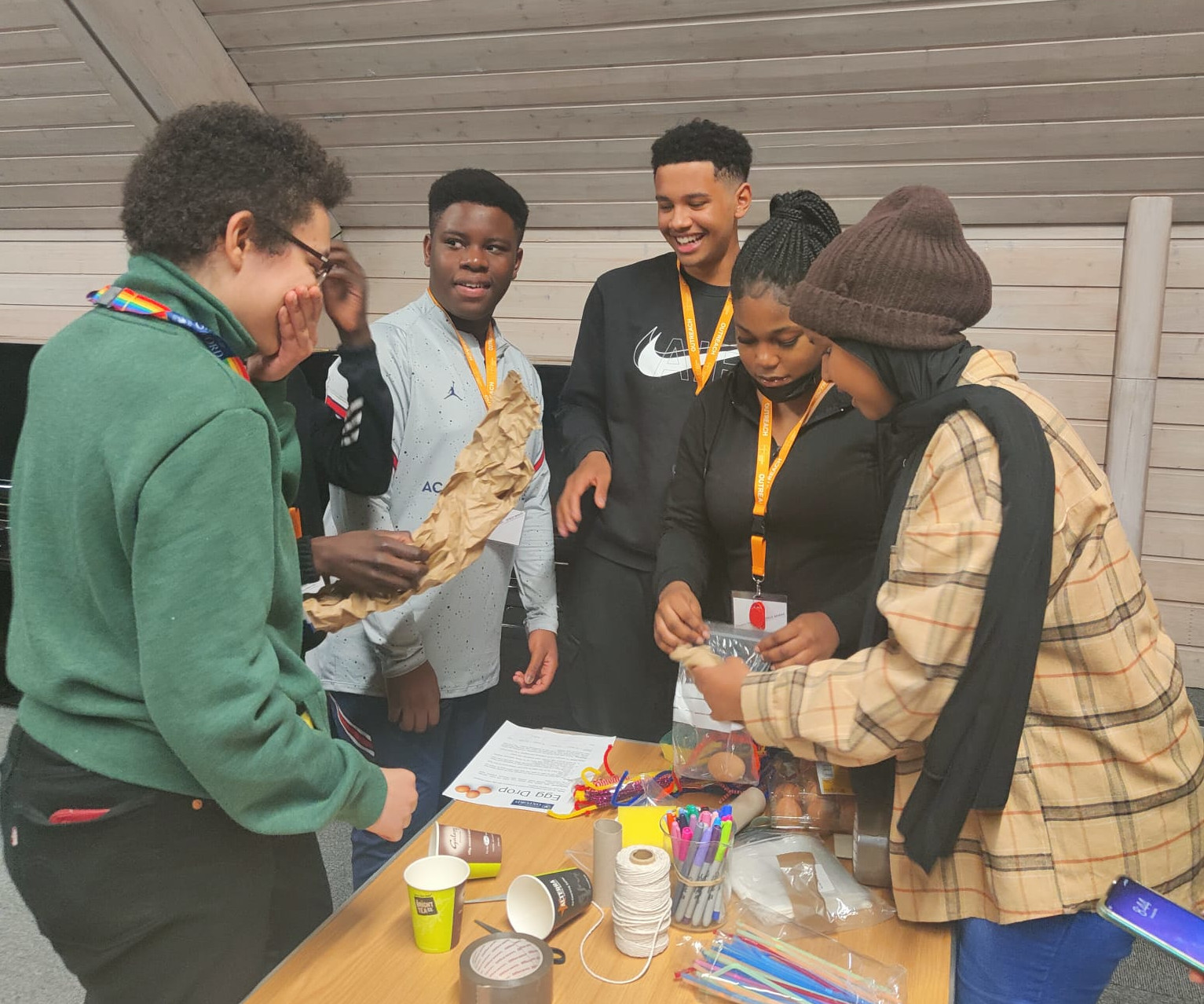 This brand new programme is a collaboration between the Departments of Physics, Engineering and Materials at Oxford, and Hertford College. More than 300 people applied for the 20 available places. In addition to the residential, the students also had weekly online sessions both before and after the visit, showcasing more research and giving a greater opportunity to engage with the work we do.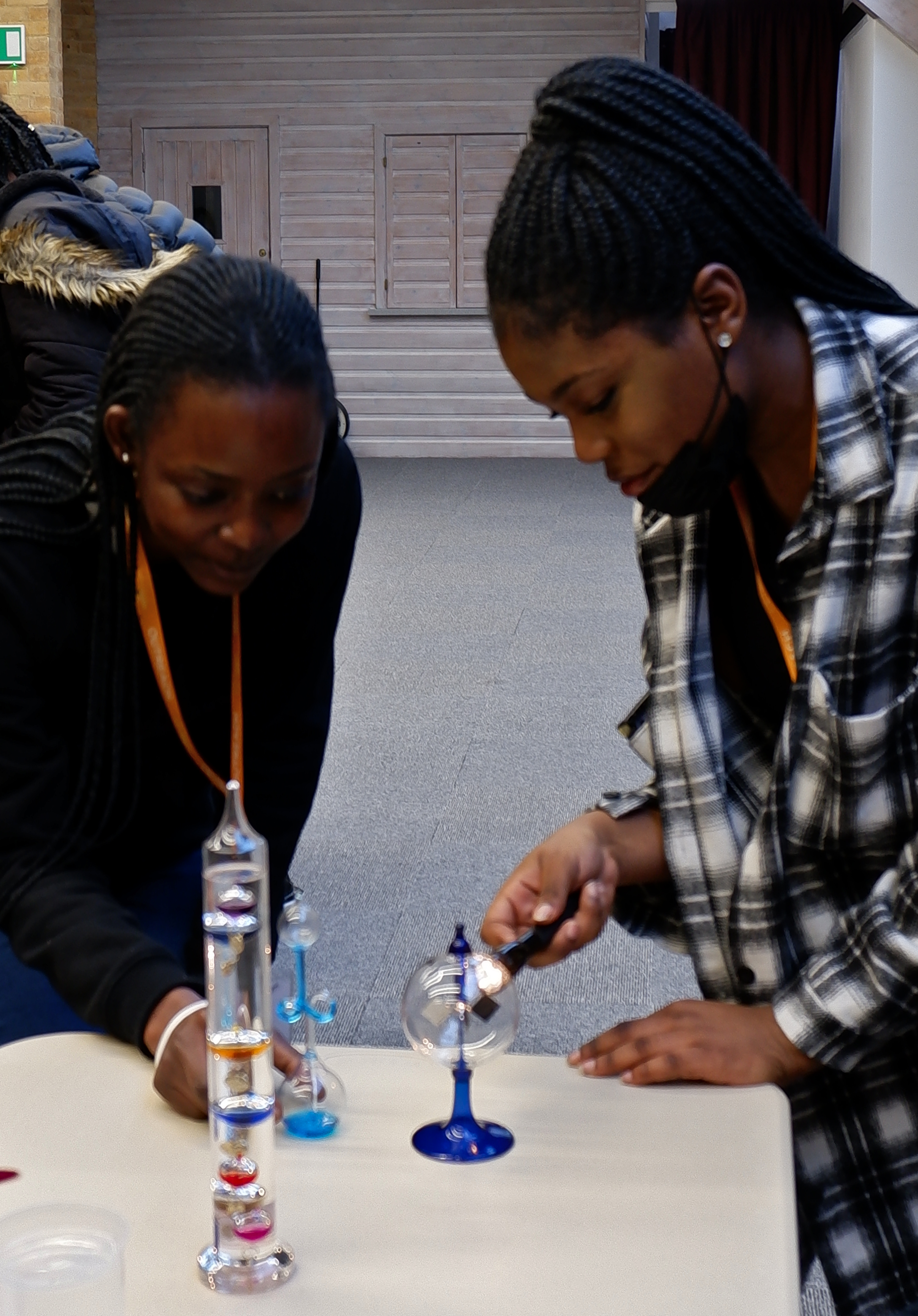 The programme was well received by participants, who described it as inspiring, interesting and fun. Many felt they were more likely to apply to Oxford having taken part, saying 'I know that l have as much of a chance as anyone else if I apply'; 'I don't have to be a genius to exceed in my degree and I like big opportunities'; 'it's beautiful there and the staff and students were amazing'; and 'You will see me again … I promise!'.
The Department of Physics Access Officer, Dr Kathryn Boast, was delighted with how the programme ran. 'We would love to be able to do it again next year,' she said, 'but even bigger and better! It would be so exciting to be able to extend the programme, to open up this opportunity to more young people each year.' The outreach team are currently looking for funding to expand this key component of the Department of Physics' access programme.