Through a series of workshops, short talks and panel discussions, you can uncover the stories of how physics is changing our lives. Explore examples of innovation in physics, from the cutting-edge research taking place at the University of Oxford to the technology we use in our homes. 
The activities highlight a range of exciting careers along the way and cover topics as broad as next-generation solar cells and nanomedicine. Through this programme you will learn how physics moves from the lab into our lives.  
The activities
There are three sessions in the Physics: Lab to Life programme. Each have been designed to be interactive and engaging with live quizzes, voting and Q&A. More information about the sessions below.
1. My Skills My Life
Take the 'My Skills My Life' quiz to discover your personality type, and see how your skills match up to Science, Technology, Engineering and Maths (STEM) careers. This interactive resource was developed by WISE to help you find a rewarding careers in STEM; where you can be happy and successful.
Students can take the quiz as part of a structured session or explore quiz at home.
2. Lab to life tour
Go on a lab tour (virtual or in-person) with one of our researchers. Learn about the research and its impact on society. For example, Dr Alexandra Ramadan will show you around her state-of-the-art laboratory where she is working on the next-generation of solar cells.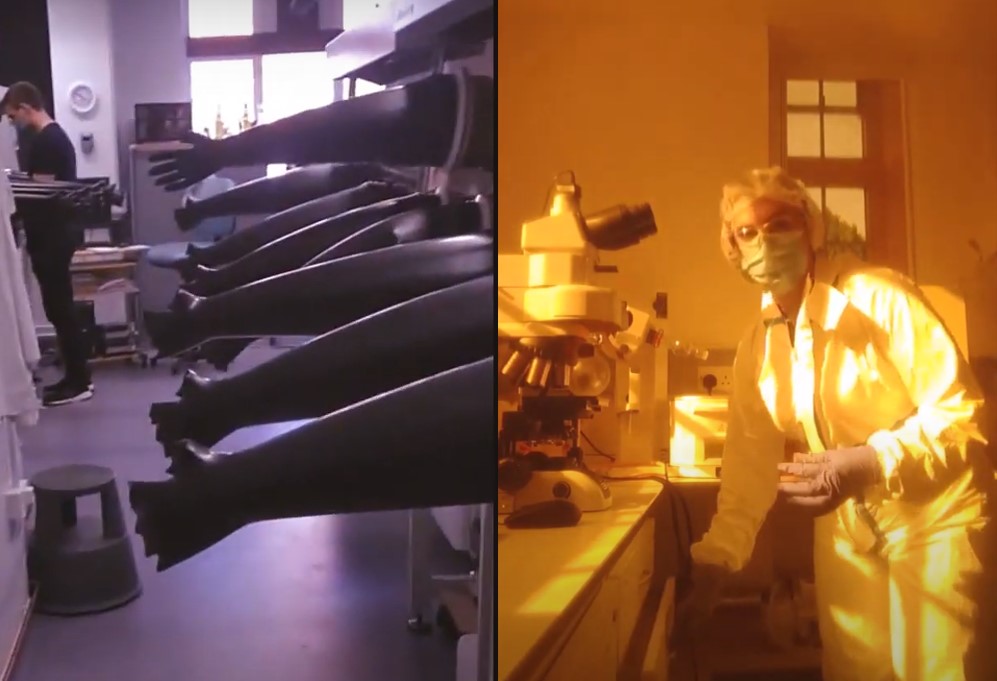 3. Physics innovation and careers panel
Explore how new ideas and creativity in physics are shaping our lives. Hear more about the impact of physics in our lives from people who work in physics-related careers.
Examples of people on our careers and innovation panel:
Ingrid Berkeley, Senior Sustainability Consultant & Partner at 

Max Fordham 
Dr Holly Elbert, Clinical Scientist, NHS
Melissa Mitchell, 

MSc student in Radiation Biology, Department of Oncology, University of Oxford

Sneha Ramshanker, Physics student & President of OxRAM, University of Oxford's Robotics and Additive Manufacturing Society.
Dr Susie Wright​, Science Lead, ​Greenhouse Gas Inventory at Department for Business, Energy and Industrial Strategy (BEIS)​Dr Phillip Tait, Innovation and Enterprise Manager, Department of Physics, University of Oxford
There are powerful ways we can improve the performance of our buildings and reduce their impact on the planet. I love playing my part in that outcome Ingrid Berkeley

I love working with cutting edge technology. Building new tech is the most fun and coolest thing you can do! Sneha Ramshanker

High quality data is a crucial tool for tracking our progress on tackling climate change, it's really exciting to be able to use my skills as a physicist to help provide that Susie Wright
Aims and objectives 
Physics: Lab to Life aims to show how physics can impact on society and to highlight the range of careers available within physics that help to change peoples' lives. Physics: Lab to Life will give students, and their teachers, the opportunity to: 
Understand and value the impact of physics on society.
Explore examples of innovation in physics (e.g. within universities, start-up companies, industry and in the home). 
Reflect on their own skills and interests to see how they align with different careers in physics.