Our expert team of in-house research facilitators help with all aspects of fellowship applications for both internal and external candidates, spanning postdoctoral to established career levels. If you would like to apply for a fellowship within the Department of Physics, please contact us at fellowships@physics.ox.ac.uk referencing the particular scheme you are interested in.
For details about DPhil admissions and funding please refer to the department and university graduate admissions and funding pages. This is outside of the remit of our team.
https://www.ox.ac.uk/admissions/graduate
https://www.ox.ac.uk/admissions/graduate/courses/mpls/physics
Postdoctoral Fellows may be eligible to apply for college JRF (Junior Research Fellowship) positions through the Oxford colleges. These are also outside the remit of the Research Facilitation team. Details of these openings can be found on the specific college websites and ocassionally in the Gazette, or University of Oxford jobs board.
Applying for fellowships through Oxford Physics
To ensure submission of high quality, competitive proposals, the department runs a competitive internal selection process for all fellowship applications. Typically we will require an expression of interest (EOI) from all interested candidates around 3 months before the funder deadline. EOIs typically consist of a 1 page summary of your proposed research project, CV and publications list. You must have secured the support/sponsorship of an academic faculty member in the department prior to submitting your EOI. In many cases we can only support a small portion of the interested candidates. Our scheme-specific pages provide details of upcoming EOI deadlines, or alternatively if you know in advance that you will be interested in applying for a particular scheme please let us know (fellowships@physics.ox.ac.uk) and we can notify you of our deadlines as they occur.
The department is welcoming of fellowship applicants from diverse backgrounds and individuals from underrepresented groups in physics are particularly encouraged to apply. The majority of the schemes we support applications to can be held part time for personal circumstances such as caring responsibilities or disability/chronic health conditions. Applications are welcome from applicants who are returning from a career break or those working outside of academia. Please reach out to the fellowship team (on fellowships@physics.ox.ac.uk) if you wish to discuss your individual circumstances with a member of the team or you have any accessibility or accommodation requirements for the application or internal selection processes. 
General fellowship tips:
The research facilitation team offer support with each step of the process.; we work with applicants over extended periods to develop high-quality proposals;
Have a CV and short project summary ready early – necessary for securing departmental approval to apply - see above;
Get in contact with potential collaborators in the Department of Physics to discuss your ideas, and understand how your research will fit with our department. All our fellowship applicants must have the support of a local academic (sponsor). The sponsor will help to provide a strategic justification for supporting your fellowship within the context of the department's research strategy. They will also be the best people to help you to develop your scientific case;
Read the scheme guidance published on the funder website. Make sure you have checked whether your idea fits with what they wish to fund – ask our team if you have any queries;
Be upfront about what your proposed research will cost (especially if you need access to specific equipment or facilities) and make sure you understand what can be accomplished with the funding on offer so that your proposal is realistic. Ask if you are not sure! We can offer advice on all costs that will need to be included in your proposal;
Read the guidance that we send to you/publish on our website and note the timescales; the mandatory internal approval process can take up to 2 weeks so your application needs to be finished ahead of the funder deadline;
Many fellowship applications need letters of support from Heads of Department, or sometimes Pro Vice-Chancellors. These can usually only be requested once the application is nearly complete and it is in your interest to allow sufficient time for these to be written well. Your sponsor will be very involved in developing your letter.
If you want to apply for a fellowship that isn't listed on our pages, please contact us for advice: fellowships@physics.ox.ac.uk.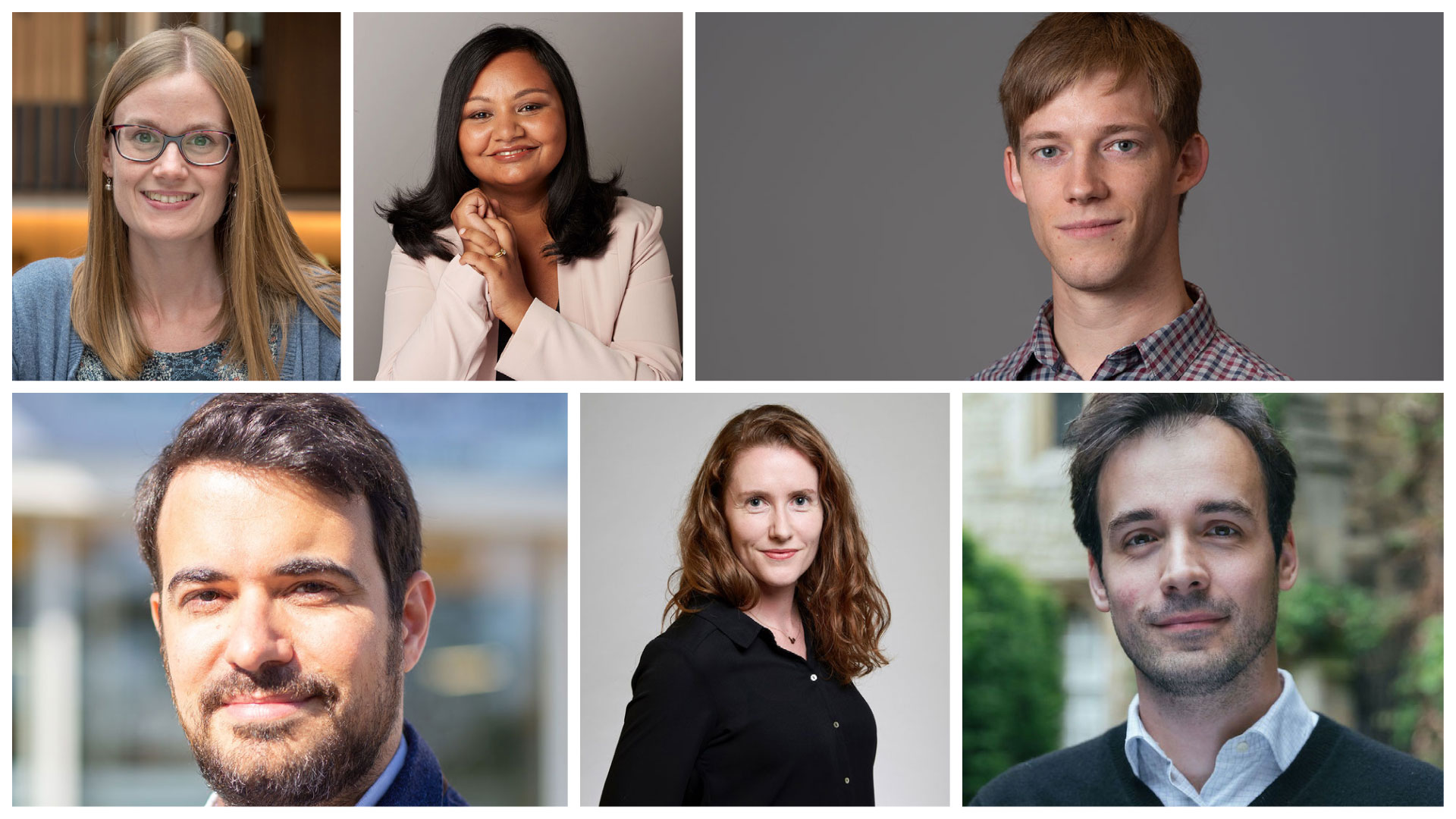 Useful information about holding a fellowship in the Department of Physics:
Shorter fellowships including Marie Skłodowska Curie, UKRI Stephen Hawking and EPSRC Postdoctoral fellowships are considered to be postdoctoral level.
Five-year fellows have a status similar to that of permanent academics, are expected to develop their own independent research programme, can co-supervise graduate students and PDRAs, and can apply for limited internal seed funding and in some (funder permitted) cases other external funding, supported by the research facilitation team. The department will provide you with appropriate office and laboratory space, and we have many shared research facilities that you may need to make use of in your research (and therefore you should include access costs in your application).
Fellows are not expected to shoulder a large teaching or administration load (and usually funder rules prohibit spending more than 6 hours per week on non-research activities) but there will be opportunities to teach and become involved in departmental matters if you wish to.
You will be assigned a mentor (often your sponsor) to provide advice on all aspects of your career during your fellowship. Almost all of our fellows go on to be appointed to permanent posts, often at extremely prestigious departments/institutions worldwide. Note that we are not able to guarantee a permanent post at the Department of Physics following your fellowship.